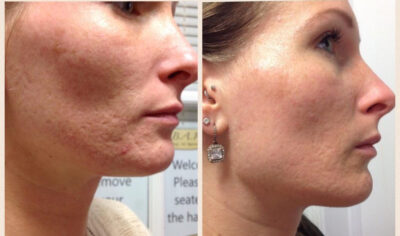 Do you have scars and wrinkles in your face? Do you feel inferior when you see ladies with dazzling flawless skin? You consider detox but you are afraid of surgery. Aesthetic Clinics are the best place to visit. This industry is booming nowadays.
What is Aesthetic Clinic?
Aesthetic Clinic is a medical centre where a qualified and trained doctor performs a cosmetic treatment. It is a non-surgical cosmetic treatment that erases scars and helps you to uplift beauty of your face.
If you want an aesthetic treatment then choosing skin clinic Windsor is the need of the hour. Since all the doctor claim to treat you well but it is necessary to find a doctor who manifested the training and skills required to get the best results.
In this article, we guide you with what you should ask when you meet an aesthetic doctor in aesthetic clinic Windsor.
Background and Qualification of "Aesthetic Surgeon"
This is the most important question which everybody afraid to ask. Qualification and background check is mandatory, this ensures the doctor's credibility. Every doctor receives a competency certificate for whatever treatment they provide to the customer.
Number of treatment and their complications
It is essential to ask about the treatments and complications in order to ensure that you have chosen the correct surgeon or not.
Your Comfort Level
Your level of comfort is an utmost important thing. Before the treatment begins you should be comfortable with the surgeon who operates you. Be very sure he/she has the time to answer your call. You should be free to ask for referrals from existing patients who have already sought doctor's services.
The time required for a surgeon to do treatment
It is necessary to ask the surgeon for how much experience he acquires. This really helps you to find a perfect doctor.
You should ask these questions when you consult an aesthetic surgeon. These questions help you to find the best doctor who enhances your beauty and make you gorgeous ever after. Check out here the popular aesthetic medicine procedures that you can ask for a doctor to diagnose. Make yourself aware about such procedures in order to avoid complications in future.